About NY Canine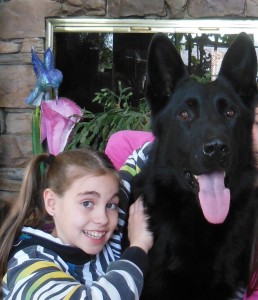 New York Canine is committed to preserving the sound character, good health, natural drive, focus and temperament of the working line German shepherd dog. Our facility located on forty rustic acres in the scenic Hudson River valley is just ninety minutes north of Manhattan. Our aim is to remain true to tradition and consistently produce top quality working line German shepherd dogs whose versatile talents range from service dog hero, to compassionate therapy dog, to loyal family protector. Our dogs with their meticulous work ethic and proven performance record are the complete package for those individuals looking for the ultimate dog. We specialize in well socialized German shepherd puppies for home and family, quality imports, confident green dogs with top working pedigrees and well trained adults suitable for any discipline. Call or email us at anytime. We are always happy to hear from you.
About the Owner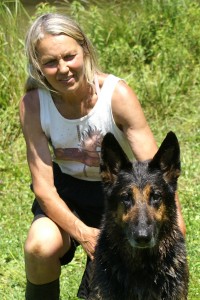 Jeanette Rix is a professional trainer who has dedicated her lifetime training and rehabilitating animals.  Jeanette's father Albert Rix, an animal behavior specialist began his career in 1934 and was a graduate of Europe's foremost animal training center in Hamburg, Germany.  Rich in history,  Jeanette follows a long tradition for maintaining the families passion for quality animals and training.

Puppy Staff
Our top notch  puppy staff is experienced and totally devoted to puppy care.  Madelyn, Bernadette and Maria are knowledgeable and discipline handlers who make our puppies first learning experiences exciting, fun and challenging. Their dedication ensures that our well socialized puppies grow up to be  reliable family protectors and loyal canine companions, confident, secure and suitable for you and your family.